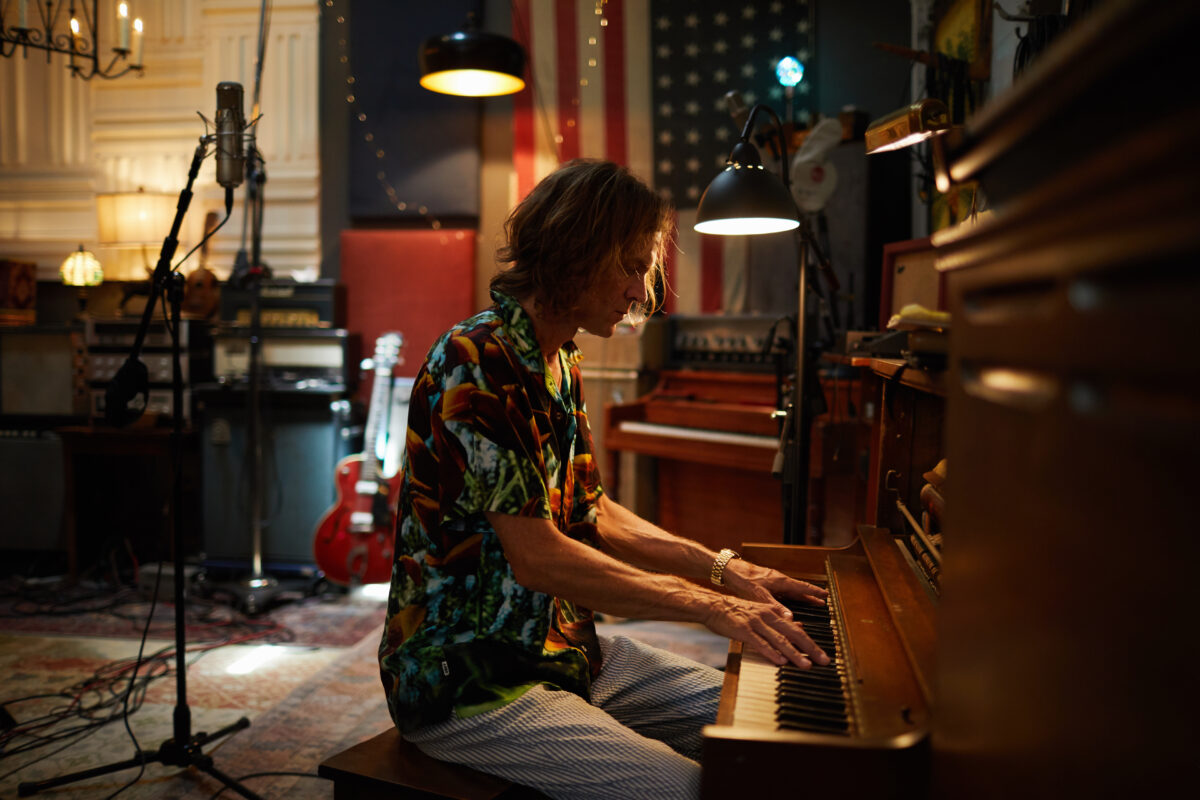 Not every two-year period measures out the same, noted Brendan Benson, the 51-year old Grammy-nominated singer-songwriter and co-founder of The Raconteurs. Benson had just finished his well-received seventh album, "Dear Life" in 2019 when his world came to a stop.
"I was rehearsing for South-By-Southwest and gearing up for a tour and had a band ready and then, of course, the world shut down," he said in a recent interview. The lockdown then began to reroute lives, societies and ambitions worldwide.
"Everything changed," Benson said. "I went to work on some songs so I'd have new material when things opened up." Over months with minimal interactions, those songs coalesced and took on lives of their own, he said. Two years of semi-isolation, of fading relationships, of the natural inward turn that comes with less human contact unexpectedly pushed Benson's song-writing into new places.
Instead of being an afterthought, Benson's solitude evolved into, "Low Key" the eighth album by the idiosyncratic songwriter who has enjoyed both world-wide popularity with the Raconteurs and a devoted cult following for his numerous solo projects.
Low Key, the Nashville-based artist said, was his chance to explore how lives and relationships changed during the lengthy isolation from the normal interactions of everyday life. Benson might not have written songs such as "People Grow Apart" and "Whole Lotta Nothing" prior to 2019, he said.
"The lockdown afforded people the opportunity to cut ties – or maybe it caused people to do that," he said. "Whatever the case may be, a lot of people fell out."
"But then relationships ending is one of my favourite topics for song writing," he said with a laugh.
This isn't to say that the 8-track effort recorded in Benson's own Readymade Studio in Nashville is a grim look at the state of human condition. Just the opposite. The catchy, upbeat lead track "Ain't No Good," pokes fun at destructive self-absorption while the guitar-heavy "Whatever's On My Mind" skewers Benson's own hyperkinetic, stream-of-consciousness thinking.
And then there's the most unlikely track of all: A cover of Gerry Rafferty's smooth 1978 hit, "Right Down the Line." The cover was suggested by a friend.
"She's always been saying I should do that song. I don't normally pay attention when people say that stuff. But then I happened to hear it one day and I said, 'Dang. This is good.' "
Low Key concludes with "Something A Little Like Home," a song that surprised Benson because it turned to the loneliness of being on the road and what people will do – one-night-stands, bad behaviour — simply to stave off the solitude of their environment.
But that said, Benson added that he is excited to tour again, not just in support of Low Key but Dear Life as well. Low Key, he said, works as a coda for "Dear Life," almost a sequel. And because Dear Life never had its own tour moment in front of a live audience, he'd like to build some shows around supporting both.
Or as Greg Calbi, the album's mastering engineer at Sterling Sound put it: "Brendan combines the classic 80's style song-writing in the Squeeze, Crowded House vein with some incredible contemporary sonic magic, the kind of album which entices the listener to get tickets to a live show immediately."
The fact is, it's been a long, rough two years for everyone, Benson said. He knows that this wait for normal times, whatever that is, might be a long one. But he's hardly new at this. Benson has been in the industry for decades and has produced his own eight solo records as well as many others.
The lockdown that left him mostly with himself, professionally speaking. Confined to his Nashville studio, Benson played every instrument on Low Key and handled all of the initial production. Michael Ilbert then mixed the album at Hansa Mixroom, Berlin, Greg Calbi and Steve Fallone mastered it at New Jersey's Sterling Sound.
The end result was exactly what Benson had been searching for – even if he didn't know it at the time. Those years spent honing his craft as a songwriter, producer and touring musician, turned what could have been a liability of isolation into something far deeper, a body of work he described as the best of his career.
"I have nothing to prove anymore," he said. "With age and experience comes a certain wisdom and freedom. I feel comfortable, confident. I don't need validation. That's why I am so excited for everyone to hear this.
"I think I've finally figured it out."
---