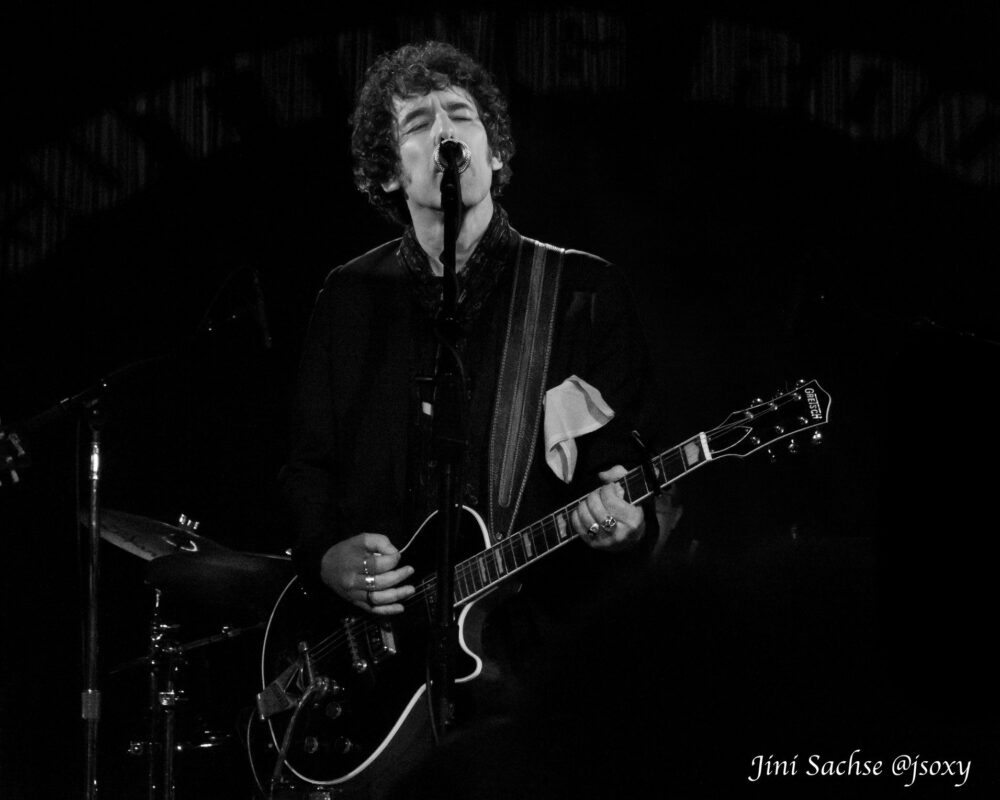 NEW YORK CITY: New York City musician Jeff Slate has announced the release of a new single, a cover of Small Faces and Faces legend Ronnie Lane's "The Poacher," to be released April 1st 2022 worldwide.
Produced by Eric Lichter and Slate, "The Poacher" is a taste from Slate's forthcoming solo album, The Last Day of Summer. "The Poacher" was recorded in sessions spanning the globe during the pandemic lockdown and features an all-star cast of music veterans.
Featuring Earl Slick (David Bowie, John Lennon) and Steve Cradock (Ocean Colour Scene, Paul Weller) joining Slate on guitars, and a crack all-star band – Joan Chew (Lez Zeppelin) on bass and strings, Adan Ippolito (John Lennon's Plastic Ono Elephants Memory Band) on piano and Hammond organ, co-producer Eric Lichter on backing vocals and Paul Weller's drummer Ben Gordelier – the release of "The Poacher" marks what would have been Ronnie Lane's 76th birthday with a full-throttle blast of old school mod-style rock and roll.
The track was mixed by the legendary Duane Lundy at the Lexington Recording Company and mastered by Justin Perkins at Mystery Room Mastering. The single's arresting cover is by artist The Seasick Sailor.
"Ronnie Lane has been my hero for as long as I can remember, and this felt like the perfect way to honor his memory," says Slate. "Everybody brought their absolute A-Game to the sessions, and that was inspiring and humbling, considering the players involved. We all dug deeper and reached higher on what feels like an exciting new direction."
"I've worked with Jeff Slate for a long time, and I knew the song, so it was important to create something that wasn't just a cover but was all him. So, you can hear the influences, but filtered through Jeff's own distinct sensibility," says the legendary guitarist Earl Slick of the track. "As soon as I heard the track I knew instinctively what to do. The song and the vibe were great – with amazing drumming, which is crucial – so it wasn't me trying to fit myself into somebody else's vision. And it sounds like a band, which is cool considering we were all over the world when we did our parts."
Slate's next studio album, The Last Day of Summer, is set for a 2023 release including world-wide tour.
Jeff Slate (vocals, guitar) is an award winning musician from New York City. He co-founded the 1980's mod/punk band the Mindless Thinkers, who were mainstays on the Northeast college circuit. In the mid-90's he released The Townshend Tapes, on which The Who's Pete Townshend acted as executive producer, and opened for Sheryl Crow on her "Tuesday Night Music Club" tour. In 1997 he founded the band The Badge, who released three albums and countless singles, EPs and live "bootleg" sets, two "best of" compilations, and went on to become darlings of the UK/European "mod" scene in the 2000's. In 2010 Slate released the single "Dreamtime," which featured Earl Slick (Lennon, Bowie) and Carlos Alomar (Bowie, Lennon), as well as other alums of David Bowie's bands. Birds of Paradox, his first solo album of original material, was released in 2012. It was followed in November 2013 by Imposters & Attractions, and his contribution to the Pete Quaife Foundation Kinks tribute album Shoulder To Shoulder in 2015. His 2016 album Secret Poetry was another all-star affair, lauded by critics and fans alike. His music has appeared in advertising and films and on television, including the hit show Gossip Girl. Slate is a regular contributor to Rolling Stone ,The New Yorker, Wall Street Journal and Esquire, , and many other media outlets, writing about music and culture, and has appeared on television and radio numerous times, including on former-Sex Pistol Steve Jones's Los Angeles drive time show Jonesy's Jukebox, and SiriusXMs Volume, where Slate is also a guest host, as well as the BBC numerous times. He is the co-author of the 2017 book The Authorized Roy Orbison, written with the legend's sons, and has written liner notes for albums by Orbison, the Small Faces, Shawn Colvin, for the Stax Records 60th anniversary reissue series and for The Beatles' 50th anniversary edition of Sgt. Pepper's Lonely Hearts Club Band. In 2018 Slate wrote the 10,000+ word essay included in Bob Dylan's More Blood, More Tracks, the 14 edition of his long-running Bootleg Series. In 2019 Slate appeared onstage at the first World Of Bob Dylan conference in Tulsa, Oklahoma, sponsored by the Bob Dylan Center there, where he interviewed The Byrds' Roger McGuinn and performed with the legend. In 2020 Slate released the live album Lockdown Live, a 43-song, 2-CD set recorded during his online streaming series, and the studio single "Heartbreak," co-produced with Eric Lichter and featuring Slick, Duff McKagan (Guns 'N' Roses), Lee Harris (Blockheads, Nick Mason's Saucerful Of Secrets), Jordan Summers (Wallflowers, Echo In The Canyon Band) and Ben Gordelier (Paul Weller, Moons) were released. His latest release is a fiery cover of Ronnie Lane's solo classic "The Poacher," which also features and all-star band. Slate proudly plays a Martin OM-28E Retro Acoustic Guitar with Martin Strings, as well as Hofner basses and Vox amps.
---